Rule of 72 – The Doubling Effect
"Rule of 72" is a simplified way to determine how long an investment will take to double, given a fixed annual rate of interest. By dividing 72 by the annual rate of return, investors can get a rough estimate of how many years it will take for the initial investment to double.
For example, the rule of 72 states that $1 invested at 10% will take 7.2 years (72➗ 10 = 7.2) to grow to $2.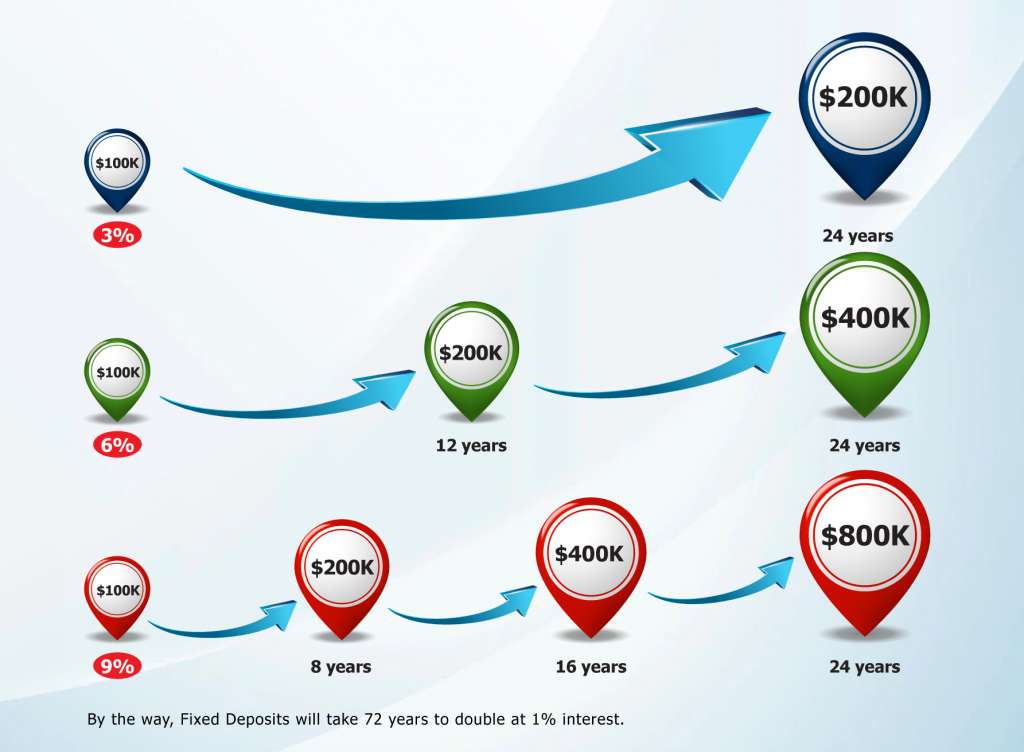 Hard Facts
Every $200,000 will grow to $800,000 in 16 years' time at 9% compounded yearly. $800,000 will give you $40,000 retirement income @ 5% withdrawal rate. There will be $3,333 a month of lifetime income,
You will not outlive your money and you can still leave an estate for your loved ones.
Key Questions
At what rate is your portfolio currently growing? Take a quiz to learn more. Alternatively, contact us and request for an appointment.
Photo by micheile dot com on Unsplash